<!- sidebar-file='/sites/www.navesinkfitness.com/web/nfc/_zumu_sidebar.html' -->
Hours of Operation
| | | | |
| --- | --- | --- | --- |
| Monday: | 5 AM | - | 9 PM |
| Tuesday: | 5 AM | - | 9 PM |
| Wednesday: | 5 AM | - | 9 PM |
| Thursday | 5 AM | - | 9 PM |
| Friday: | 5 AM | - | 8 PM |
| Saturday: | 6:30AM | - | 5 PM |
| Sunday: | 7:30AM | - | 4 PM |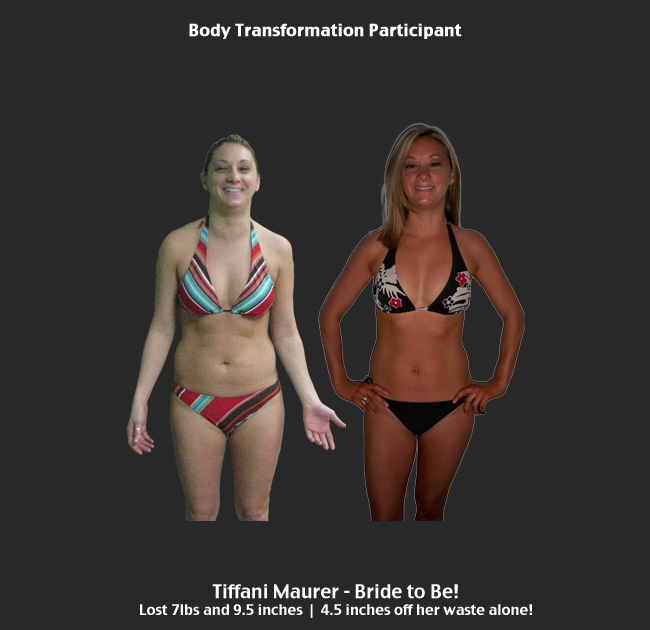 Dear Rob,
I did the transformation challenge as a wedding gift to myself. I had a great, fun and challenging experience. I did get to learn more about all the machines and exercises that I was not really doing right. I learned how to eat better by getting rid of the junk food, but I never strained myself where I took away my wine and other foods that I enjoy.
Without taking everything away I still won my goal of loosing inches around my stomach. I was not going to buy new pants because I have so many of them and besides buying them I also have to get them hemmed. I am somewhat short and I always have to pay double for pants so I chose the goal of loosing my tummy.
I am so proud of myself and my personal trainer Jane for kicking my butt into my wedding shape. I would also like to thank Mike, Rob and Navesink Fitness for having this challenge and helping me with my impossible diet.
Like I said I would recommend this challenge to anyone and believe me you do not have to take everything you love away. Just pick a goal and you will get there. I did and I am so proud of myself.
Thank you everyone!
With Love,
Tiffani (the bride)